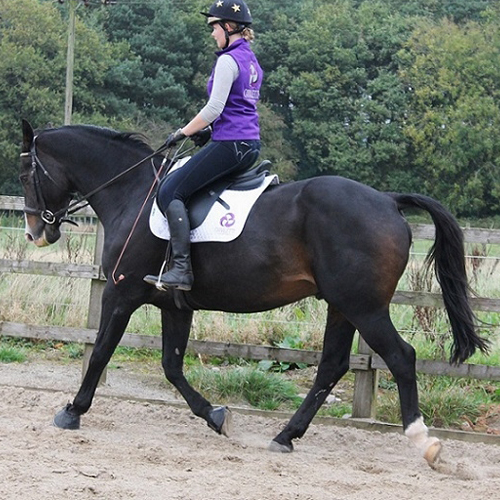 The Cavaletti Collection was inspired by likeminded equestrian enthusiasts with years of experience from all angles of the Equestrian sector. With the ever-growing ecommerce shopping habits taking the world by storm we wanted to make difficult products easier to purchase by the click of a button.
Most products are available by the click of a button, but what if they are not right? What if having used them you are not happy with them? What if you purchased a brand-new saddle and your horse changed shape within the first 6 months? Wouldn't it be great if that new saddle could be trialled for 14 days free of charge without any commitment? What if that saddle had the ability to be adjusted to ensure the perfect fit for your horse/pony? Seems like the impossible service?!
Buying a new saddle for your horse is a big investment and one that most horse owners have saved hard to fund. If you needed a new saddle where would you look, Ebay? Purchasing a saddle off auction sites is a big risk, not knowing it's full history, no re assurance, no quality assurance, no back up service. Other than that, you were probably end up driving to your local, or not so local retailer and load up your car full of second hand saddles to then take home and try on your horse. In the event something would go wrong you would still end up saddle less and out of pocket.
Cavaletti Collection offers a range of individually designed saddles made from the finest leathers to suit all riders and disciplines. They all feature our unique interchanging gullet system with 6 optional widths. We offer quality, comfort and performance at an affordable price. Not everybody has a huge budget to buy a new saddle therefore offering affordable prices was one of our key aims when bringing the brand to market. We also offer graded options should you be searching for a more affordable 2nd hand saddle.
So, after taking in all the above the fact is you can now select a new or used saddle off our website and trial it for 14 days with no commitment, if after the 14 days trial you are not happy, call us to arrnge collection of the saddle. Giving you peace of mind and assurance. Our customers services team are also only a phone call or email away and are ready to help and support you in purchasing and trialling your potential new saddle.
If you are struggling to choose the right saddle and have no local saddle fitter to discuss this with we are happy to help. We ideally recommend having your saddle fit checked.
We also offer a range of leatherwork and accessories to complement your Cavaletti Collection saddle. We also offer various package options to get your four-legged friend kitted out.